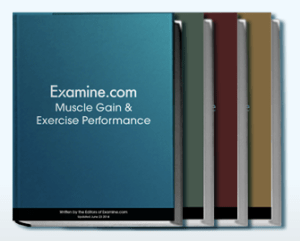 I haven't blogged in quite a while, but wanted to share with you a new product from the folks at Examine.com.
Examine.com is an independent organization that presents un-biased research on supplements and nutrition. Their goal is to make you more informed on your decisions when it comes to purchasing workout and health supplements.
Today, they released their Supplement Stack Guides, a group of guides designed to "make your supplement routine more effective."
There are 15 guides in total, which are sold independently or bundled in a group. The guides are:
Testosterone Enhancement
Fat Loss
Muscle Gain & Exercise Performance
Mood and Depression
Heart Health
Sleep Quality
Insulin Sensitivity
Memory and Focus
Skin and Hair Quality
Libido and Sexual Enhancement
Liver Health
Allergies and Immunity
Bone and Joint Health
Vegetarianism/Veganism
Seniors
I got an advanced copy of the guides on the weekend and I can genuinely say, the information in these guides is legit. Unbiased. No bold claims. Only information backed by science. These guides can help streamline your approach with your supplement purchases, save you money and give you confidence that what your buying/taking has been proven to work.
If you've been wondering which supplements to take (and when), these guides will have your answer.
Find out more here: http://examine.com/referstack/jkconditioning