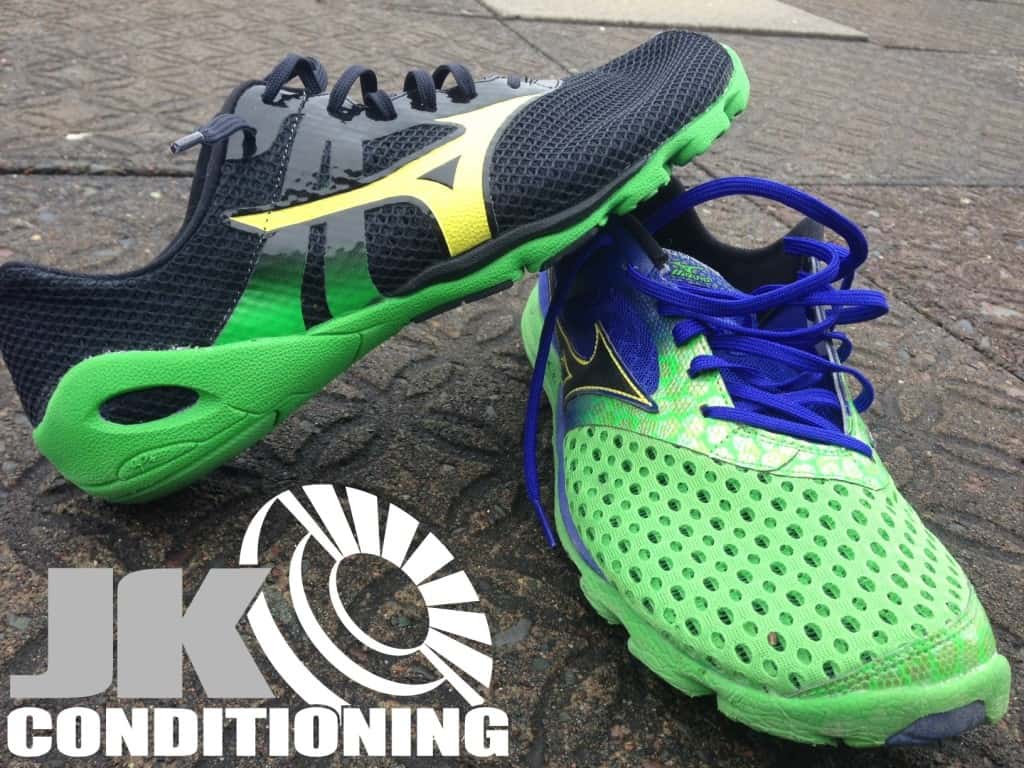 One of the many perks of being a Mizuno Brand Ambassador is getting the latest gear. For me, I love trying out their new shoes. A couple years ago, I was lucky enough to test drive the new Mizuno Wave Universe, a racing flat that only weighted 3.8 oz. Prior to making the transition to running more on my mid-foot, I enjoyed running in the Wave Rider and Wave Precision. These shoes are a bit too much "shoe" for me now and the Wave Universe was a bit too thin to wear daily. I was stuck in the middle looking for a suitable shoe that would provide me with a bit of cushioning but would still allow me to run with a mid foot strike.
Until now.
Enter the new Mizuno mid foot category. Introducing the Wave Evo Cursoris and Wave Evo Levitas.
And here's a cool page discussing the creation of these shoes HERE.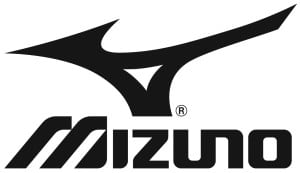 These shoes are exactly what I was looking for. They are zero drop and super comfortable. Personally, I find the Wave Cursoris to fit slightly wider on my wide feet. I have a small bunion on my right foot, but the width of the Cursoris allows my foot to sit comfortably in the shoe. I find the Wave Levitas to fit a bit more narrow, but is still wide enough to house my wide feet (and bunion). The oblique shape of the forefoot allows my toes to splay naturally when striking the ground mid foot. I find the ride really smooth and efficient and due to the design, allows for a natural mid foot strike. I prefer the Cursoris for my longer runs because it has more cushioning and protection from the pavement. The Levitas are perfect for shorter, more intense workouts or runs. I also really like wearing the Levitas for my gym workouts as the close to the ground feel is perfect for lower body exercises (deadlifts, squats and kettlebell swings).
The only critique I have is that the Wave Cursoris is easy to slip off my feet, even when tied tightly. It's never happened when running, but it sure is easy to take my shoes off when I get home from a hard workout (a good thing!).
Here are the specs on the Cursoris (copied from HERE):
Named after one of the oldest known bipedal creatures, the Eudibamus Cursoris.
Designed to provide a more stable platform and cushioning for someone transforming to a midfoot strike.
ZERO RAMP offset between the heel and forefoot provides a natural plane tailored to a midfoot strike.
WAVE TECHNOLOGY in the forefoot for maximum protection, comfort and a smooth ride.
Flat-bottomed forefoot design coupled with a wider platform provides stability and assurance from foot strike to toe-off.
12mm/12mm heel-forefoot design offers a more protective ride.
Note, these pics were taken after a few wearings (easy runs, hill sprints and gym workouts).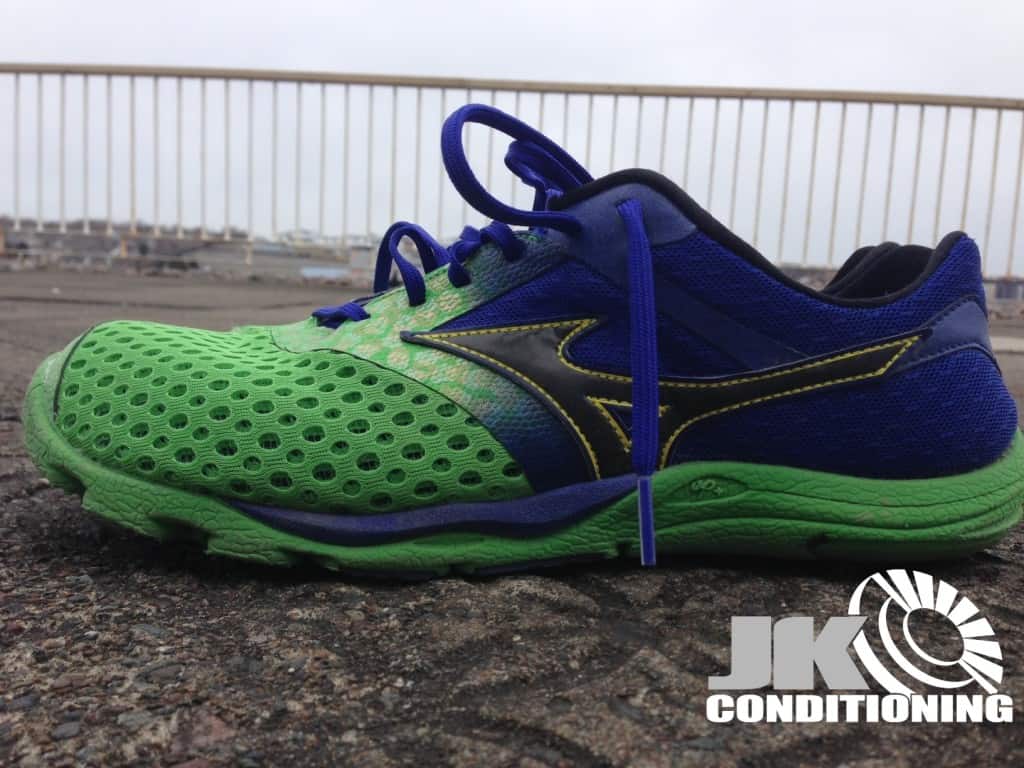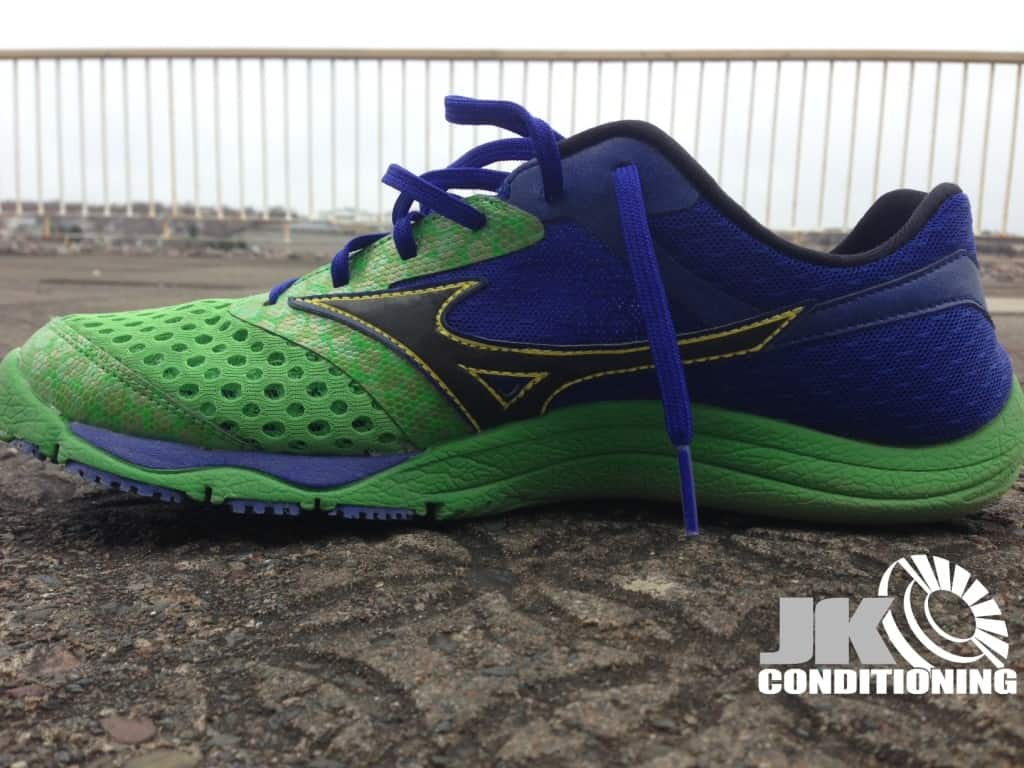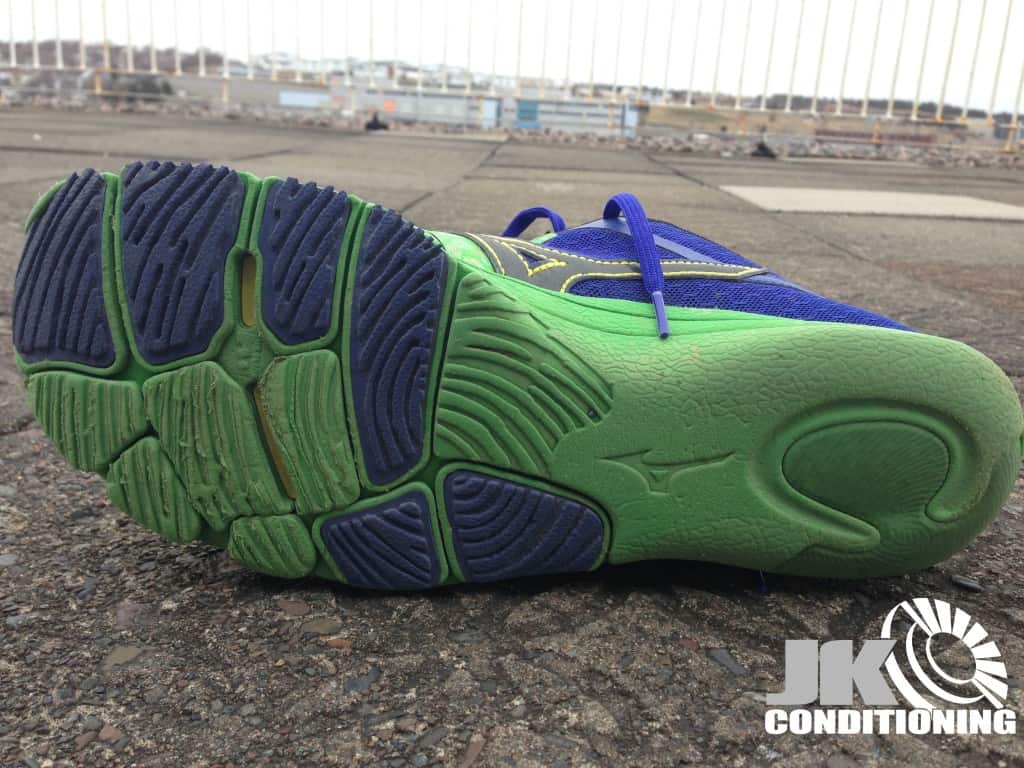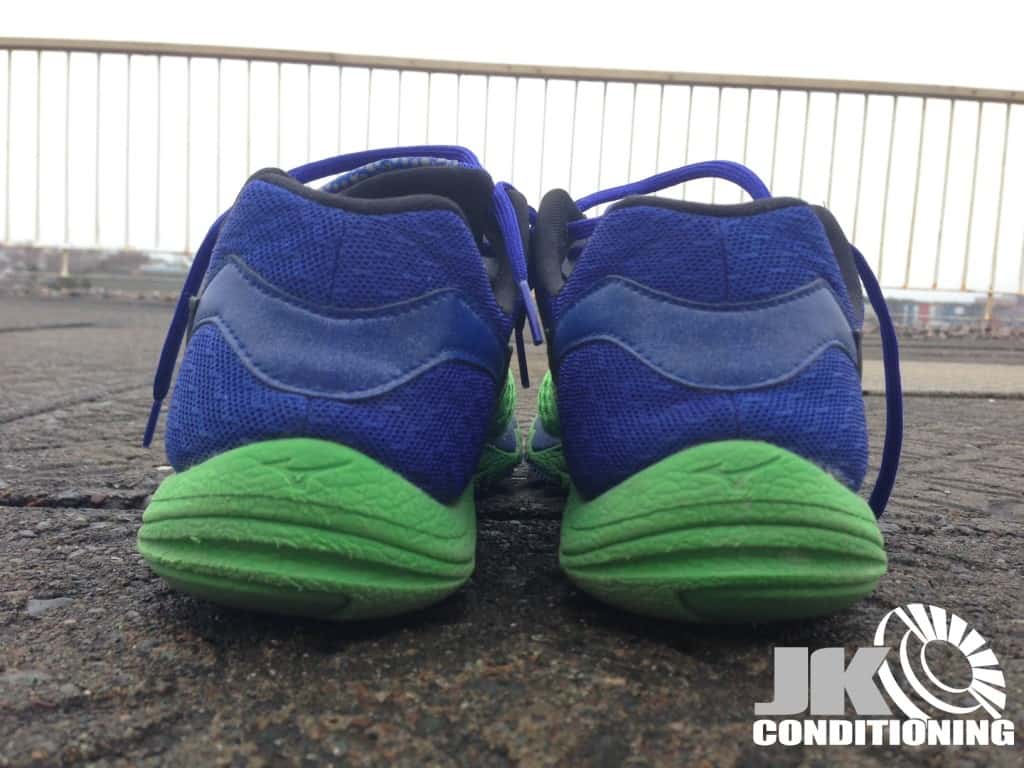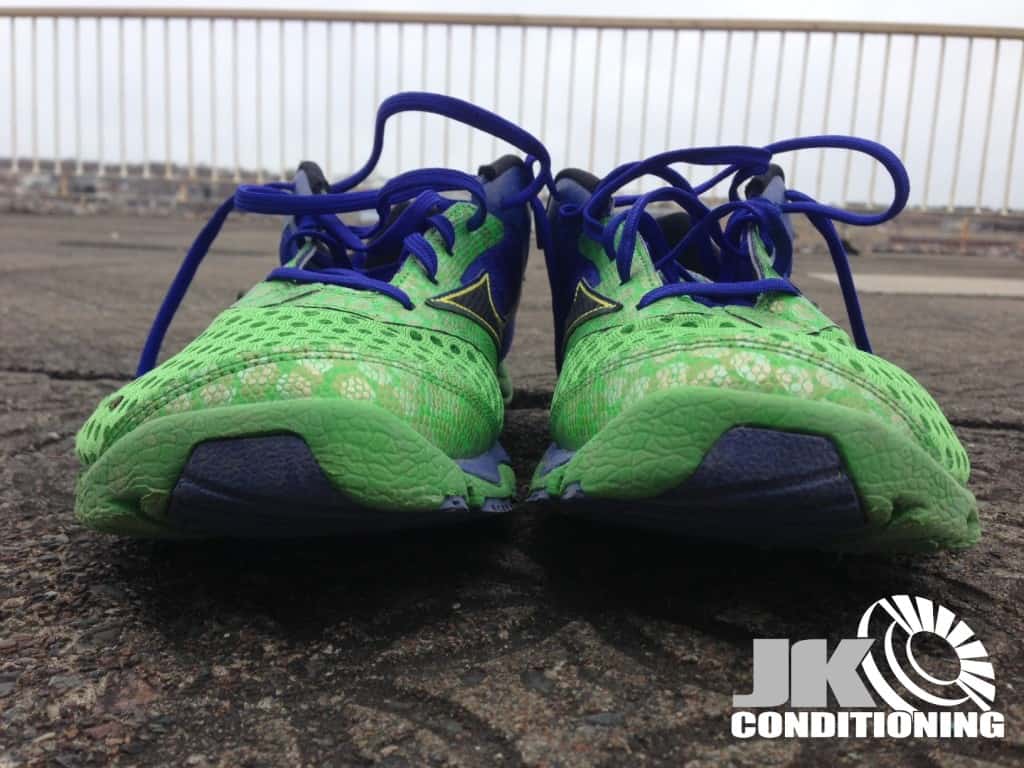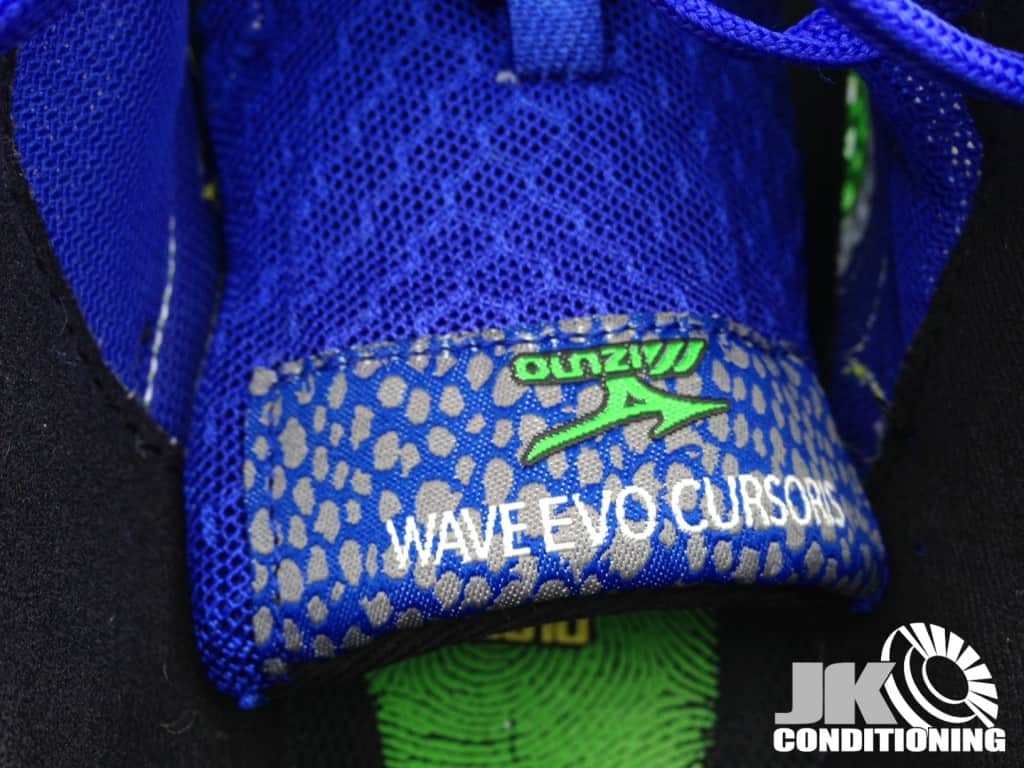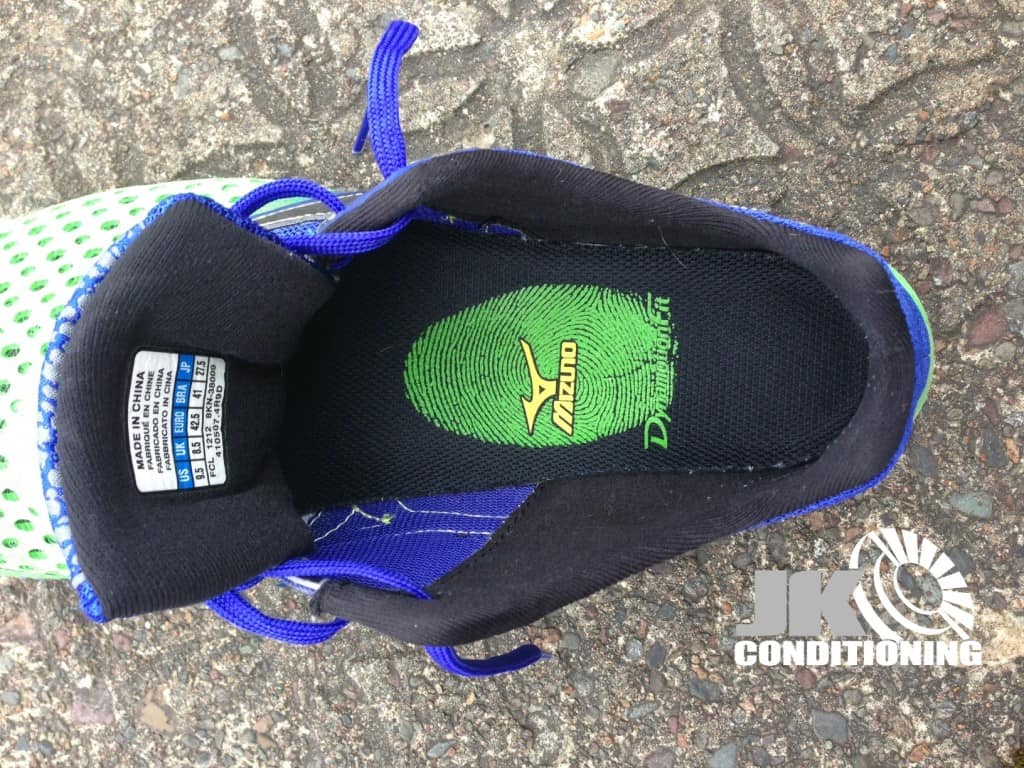 And here are the specs on the Levitas (copied from HERE):
"Levitas" is derived from the Latin word for "light"
Designed with a narrower forefoot platform, the Wave EVO Levitas is the lightest and fastest of the EVO shoes.
ZERO RAMP offset between the heel and forefoot provides a neutral plane tailored to a midfoot strike.
WAVE TECHNOLOGY in the forefoot for maximum protection, comfort and a smooth ride.
8 mm/8 mm heel-forefoot design offers a close-to-the-ground experience.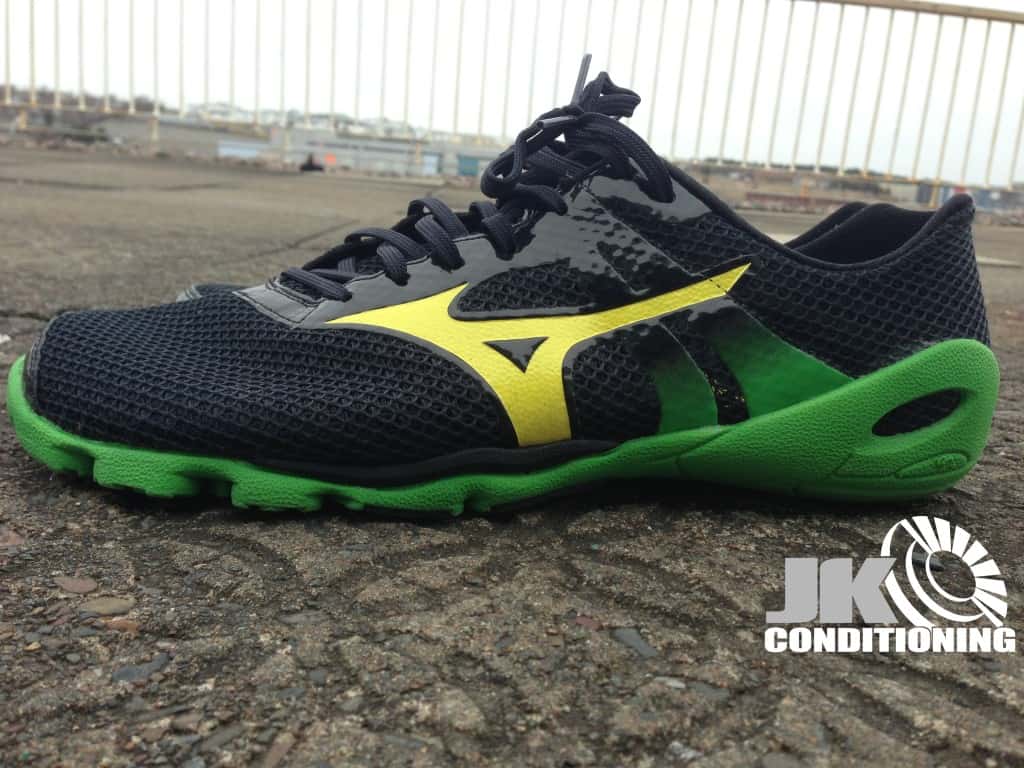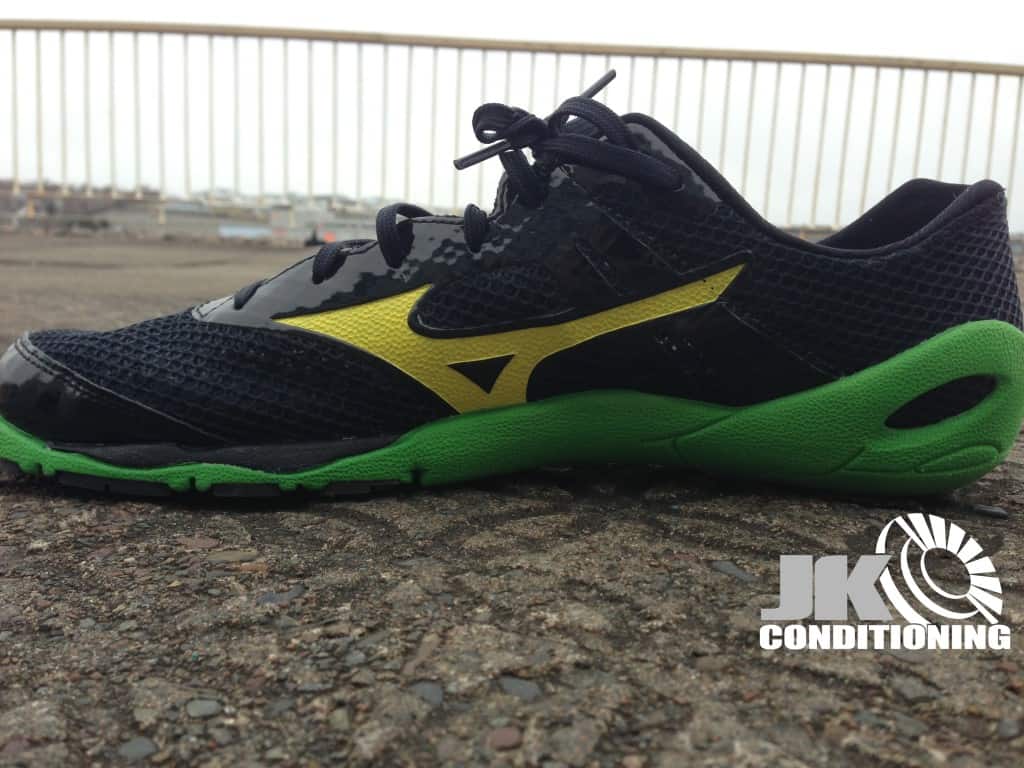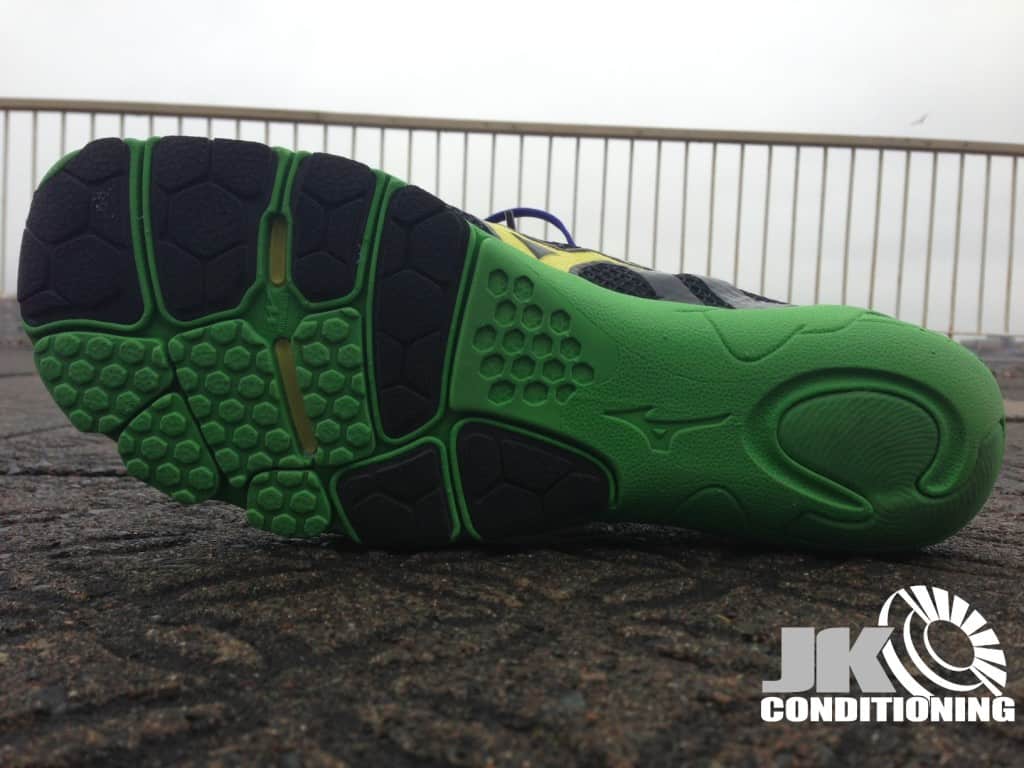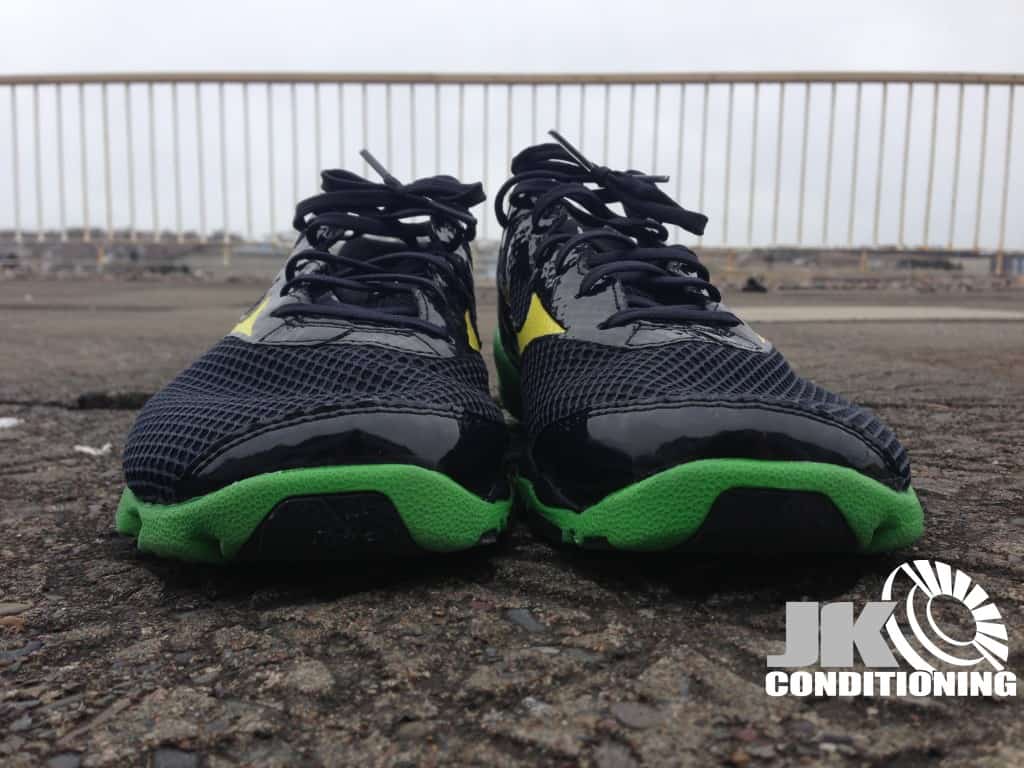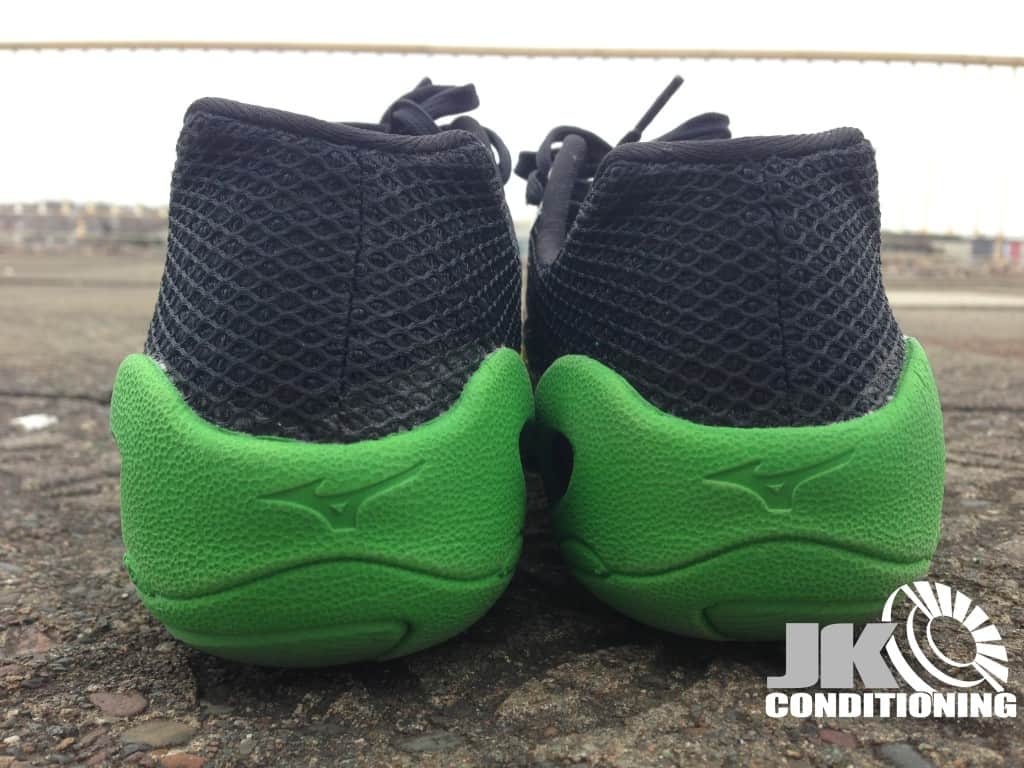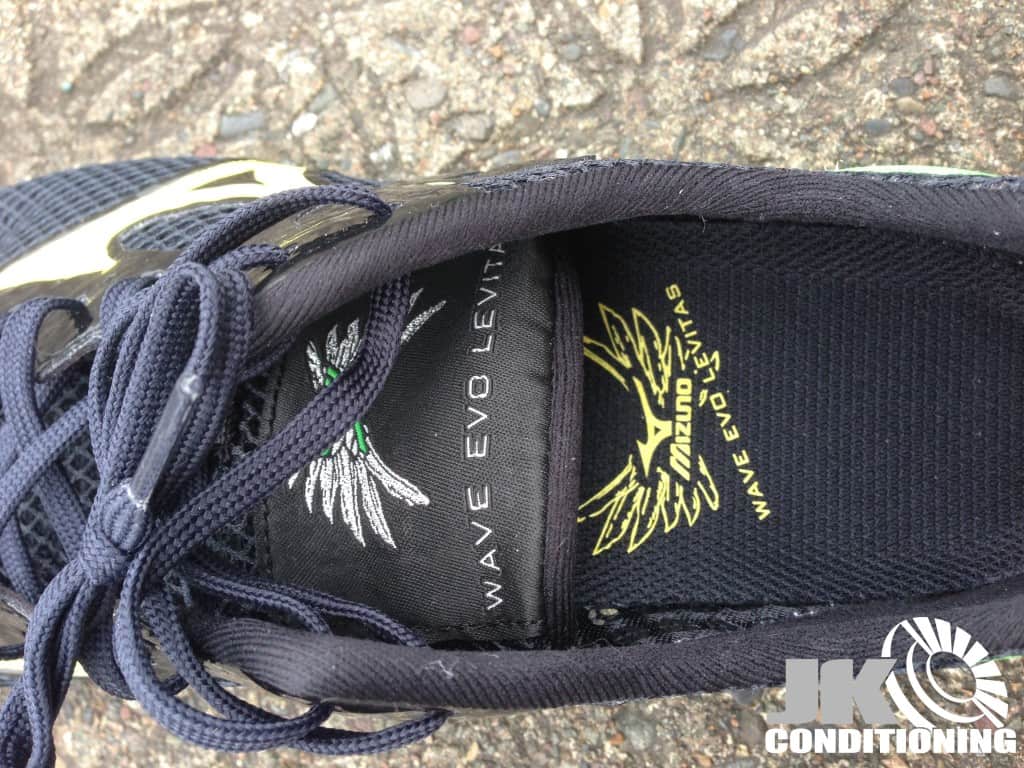 As you can see from the pictures, the shoes are quite flat from heel to toe, which allows for that nice mid foot strike, but aren't so thin (they both provide some nice cushioning against the ground) that you do not slap the ground. Also the multidirectional flex grooves allows the shoes to be, well, more flexible. The open mesh design allows for some awesome breathability. I haven't worn these shoes in the rain yet and wonder how this mesh design will keep my feet dry (or maybe it won't).
Overall, these are (by far) my most favourite runners ever, from any brand. I wear these shoes everywhere. There is a trail version coming out later this summer and really excited to try them out. There are awesome trails to run here in St. John's, Newfoundland and most are gravel and rocky. I highly recommend these shoes for mid foot strikers with an efficient running stride. The Cursoris are great for pavement and the Levitas are awesome for speedy-type workouts (and even racing). If you wear orthotics, the insoles are removable but I'm not quite sure how your orthotics would affect the ride. The Cursoris is great for easy runs of any distance whereas the Levitas are perfect for running fast.
Check out the Cursoris at the Running Warehouse HERE and the Levitas HERE.
Happy trails,
Jon