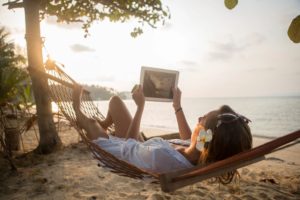 Ahh, April. Spring is in the air, flowers are beginning to bloom and with any luck, the snow is gone until at least a cool late August evening. Once summer hits, our priorities begin to change. Holidays start to pop up, and you definitely want to hit the sun and show off that nice bod you've been keeping under wraps all winter. But with that comes the worry: "what about all those sweet gainz Jon and Thomas helped me make this winter? I know I'm a 10/10 on the swole scale now but what if I take some time off? Are my gainz as good as gone?" Fear not, because a new study yields the answers to these important questions…
The Study:
Researchers at Baylor University were curious how an acute (short) period of detraining (not exercising) would affect the strength and size improvements made during a resistance training program. For their study, 20 subjects trained 4 times per week for 4 weeks. This was immediately followed by 2 weeks of detraining. The researchers measured the subject's leg press strength and the cross sectional area and lean mass composition of the rectus femoris (the big muscle in your thigh) before and after the 4 week training program and again after the 2 week detraining period. Interestingly, the improvements made in leg press strength over the 4 week training program were not impacted by the 2 week detraining period.
The Take Home Message:
Fear not, for your gainz are safe during your summer holidays. While you won't improve your strength or size on a holiday, you certainly will not lose what you have gained over the winter months. It is difficult to say how a longer period of detraining will impact the improvements you have made but who really wants to be away from JKC for more than 2 weeks!

Reference:
Hwang, P.S., Andre, T.L., McKinley-Barnard, S.K., Marroquin, F.E.M., Gann, J.J., Song, J.J., Willoughby, D.S. (2017). Resistance training induced elevations in muscular strength in trained men are maintained after 2 weeks of detraining and not differently affected by whey protein supplementation. Journal of Strength and Conditioning Research, 31(4), 869-881.
Prepared for the JKC blog by Coach Thomas