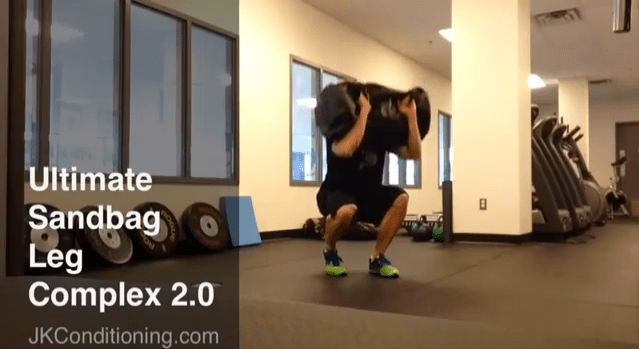 I have a new Ultimate Sandbag Complex for you to try this week. This week's workout uses a 30kg Burly Ultimate Sandbag. Here are the complex details:
1. Staggered Clean
2. Staggered Front Loaded Squat
3. Staggered Good Morning
4. Staggered High Pull
Perform 5 reps of each exercise per side. Perform 5 total sets and rest 60 seconds between sets.
If you give it a shot, let me know how it goes!
If you need an Ultimate Sandbag, check them out here: