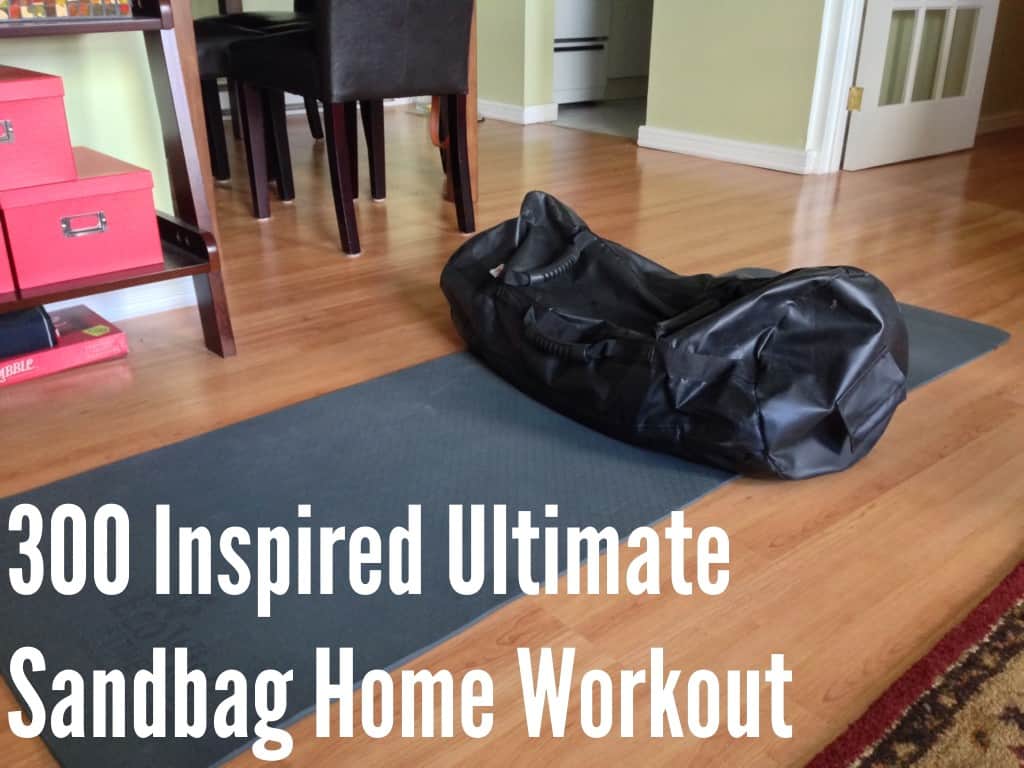 To be honest, I'm sick of writing workouts for myself. It's tough to stay motivated because I try to re-write the workout while doing it!
Today, I decided to do a pre-written workout that became popular in 2007, the 300 workout, inspired by the movie 300.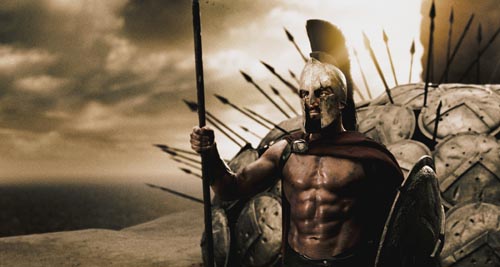 This is the original 300 workout:
Pull Ups – 25 reps
Barbell Deadlift with 135-lbs – 50 reps
Pushups – 50 reps
24-inch Box Jumps – 50 reps
Floor Wipers – 50 reps
Single-Arm Clean-and-Press with 36 lbs Kettlebell – 50 reps
Pullups – 25 reps
As you can see, the entire workout consists of 300 total reps.
It's been a long week and I didn't want to go to the gym today, so I created my own version using my 30-kg Ultimate Sandbag and chin up bar.
Here is my version:
Pull Ups – 25 reps
Ultimate Sandbag High Pull – 50 reps
Pushups – 50 reps
Squat Jumps – 50 reps
Floor Wipers – 50 reps
Ultimate Sandbag Push Press – 25 reps
Ultimate Sandbag Bent Over Row – 25 reps
Chin Ups – 25 reps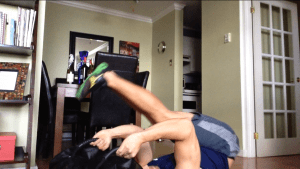 Here is the version of the Floor Wiper I did – lie on your back with the Ultimate Sandbag just above your head. Hold the neutral grip handles and straighten out your legs. Lift them off the floor together and bring them at a diagonal toward your left hand. Return them to the starting position and then lift them toward your right hand. That is one rep.
You can set your timer and complete the entire workout as fast as possible. That way, the next time you attempt this workout, use the same weight and see if you can beat your time. I call these time trial sets.
Good luck!
Let me know how you do,
-JK
PS. Don't have an Ultimate Sandbag?
Get one here: https://jkconditioning.com/USB