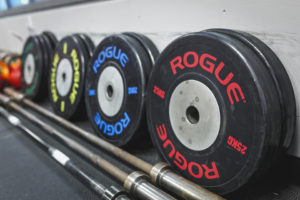 As you are moving through your workout, you may have, at some point, wondered how long you should rest between exercises and what you should be doing for those rest periods. What may seem like common sense is actually quite far from it and the amount of research that has been conducted on rest periods only proves this point.
The Science:
In the fourth edition of the Essentials of Strength Training and Conditioning, the National Strength and Conditioning Association (NSCA) recommends that rest periods be based on the trainee's goal. For example: for those seeking to improve muscular strength, the rest period should range from 2-5 minutes. For those who seek increases in muscle hypertrophy (size), the suggested time is 30 seconds to 1.5 minutes. Finally, for people interested in muscular endurance (fat loss or increased cardiovascular adaptations), the suggested rest period is only 30 seconds.
This can be a lot to remember, so for a more generalized approach, Gonzalez (2016) suggests taking 2-3 minutes of rest between sets for multi-joint exercises (think: squats, bench presses or deadlifts) and 1-2 minutes of rest between sets for single joint exercises (think: bicep curls and lateral raises).
In addition to research on the length of rest periods, researches have also identified the optimal activities to perform during rest periods to maximize the results of your workout. For example, in their 2016 study, Ouellette et al. examined the effects of seated, lying down, and treadmill walking on physiological recovery and energy output. Interestingly, they found that those who were seated or lying (passive rest) experienced superior recovery of their heart rate, respiratory rate, and oxygen consumption when compared to those who performed treadmill walking (active rest) during their rest periods. Also, Ouellette et al. (2016) found that those performing passive rest exhibited greater mean rates of energy output during successive sets than those who performed active rest between exercises.
The Take Home Message:
The amount of rest taken between sets is a critical consideration for your workout. The rest period is dependent on your goals and the amount of time you feel that you need to adequately recover to optimally perform on the next set. If you feel that you are too rushed or that your rest period is too long during your workout, please ask Jon or Thomas for ways to make your rest periods better suit your training goals.
References:
Gonzalez, A.M. (2016). Effect of interest rest interval length on resistance exercise performance and muscular adaptation. Strength and Conditioning Journal, 38(6), 65-68.
Ouellette, K.A. et al. (2016). Comparison of the effects of seated, supine, and walking interest rest strategies on work rate. The Journal of Strength and Conditioning Research, 30(12), 3396-3404.
NSCA. (2015). Essentials of Strength Training and Conditioning (4th ed.). Champaign, IL: Human Kinetics
Prepared for the JKC blog by Coach Thomas.
Photo credit: JP Mullowney